Wrongful Death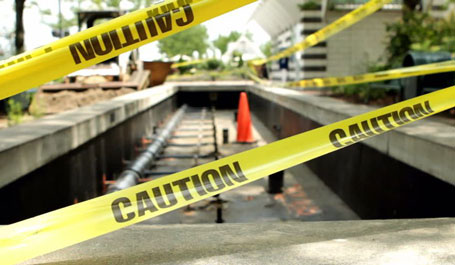 When someone causes the death of another person, the law allows surviving family members to file a wrongful death lawsuit against the responsible party. The law varies from state to state, but usually only spouses, parents and children can file a civil wrongful death lawsuit. This is different from any criminal action that may also be filed. The criminal justice system holds the offender accountable to society and orders punishment to stop the offender from repeating the offense and to deter others from behaving in the same way. A wrongful death suit, on the other hand, allows the victim's family the chance to recover monetary compensation from the person who caused their suffering. You need a law firm who will be a passionate advocate and take an individualized approach to your wrongful death case.
At a time when you are overcome with immeasurable grief, seeing an attorney may appear unimportant. It may even seem disrespectful to even think about money. The fact is, it is crucial that you meet with an experienced attorney at a personal injury law firm, such as Nichols Law Group, as soon as possible. In the immediate aftermath of a traumatic event, it is common for people to be confused about how the event happened, who is responsible and what can be done. We can help. Our attorneys and support staff are sensitive to the emotional anguish involved in mourning. As your representative, we can compassionately address the issues that need attention while guaranteeing your privacy.
We understand that nothing will ever bring your loved one back. A wrongful death lawsuit won't erase the tragedy that has occurred. However, the law acknowledges the fact that when a life is taken, close family members are very deeply affected. In many cases, a devastating financial burden is created, especially if the victim was the family's primary source of financial support.
Wrongful death actions allow families the opportunity to recover two types of monetary compensation. There are actual damages and exemplary damages. Actual damages are meant to try to make the family financially whole again. They provide for the family in the absence of their breadwinner.
Actual damages include:
1.     Financial Losses – such as the loss of earning capacity of the victim, the value of the care and support the victim would have contributed, as well as any hospital or funeral expenses.
2.     Mental Anguish –the endless, intense emotional pain and suffering.
3.     Loss of Companionship and Society—the love, relationship, comfort and security that are gone.
4.     Loss of Inheritance—the lifelong savings that would have been passed on.
If the action that caused the fatality was intentional or was the result of gross negligence, then it is also possible to receive exemplary damages which represent a financial punishment for the responsible party.
The attorneys at Nichols Law Group are here to help you during this tragic time. We are trained and experienced at handling personal injury cases involving wrongful death.  Our law firm's great success in holding responsible parties accountable for our clients' losses in wrongful death cases speaks for itself.
For a professional and thorough review of your wrongful death claim, call (503) 224-3018 to schedule your free and completely confidential initial case review today.