Defective Products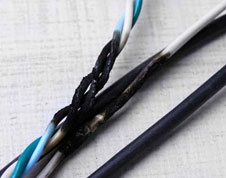 Defective products that we use or that are in our environment can cause injury, amputation, permanent disability, devastating illness and death. As consumers and citizens, we have the right to expect that all products made available to us, or that we are exposed to, are safe. Yet, each year hundreds of thousands of people are seriously and, at times, irreparably injured by products that are unsafe.
A defective product is either one that was designed improperly or one that was manufactured with defects. Companies may also be liable for providing consumers with improper or inadequate instructions or warnings regarding their products.  The lawyers at Nichols Law Group are skilled at pursuing all available legal remedies for plaintiffs injured by defective products. We keep abreast of the latest recalls and warnings issued by federal agencies such as the Food and Drug Administration and the Consumer Product Safety Commission.
At the Nichols Law Group, you and your story matter. In addition, our firm is concerned not only about the safety and well-being of our clients but also that of society as a whole. Through the effective and competent representation of those who have been injured by defective products, we do our part to positively impact the safety of the general public.
Products liability includes:
Implanted Medical Devices
Medical Products
Auto Parts Failure
Dangerous Toys
Prescription Drugs
Toxic Materials
Recalled Products
Tainted Products
Tools
Products containing Undisclosed Allergens
Single Vehicle Rollovers
The trial attorneys at Nichols Law Group have a proven track record of prevailing in products liability cases. Our thorough investigation and use of industry experts is highly effective in obtaining compensation for our clients and in holding manufacturers accountable to the public. If you or a loved one has been injured by a faulty product, call (503) 224-3018 for your free initial case review today.