Traumatic Brain Injury / Concussions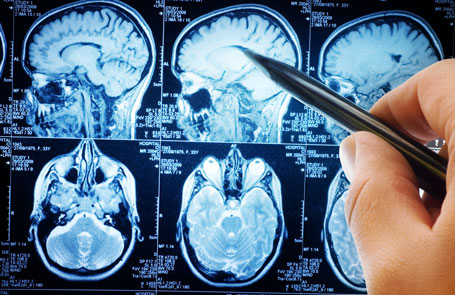 A traumatic brain injury (TBI) can have devastating and lasting effects on victims and their families.  A TBI is the result of the skull impacting another hard object.  The most common type of TBI is a closed head injury where the brain is injured due to an impact but the trauma leaves little to no visible injury to the skull.  TBIs are common in the United States with approximately 1.7 Million reported annually by the CDC.  These TBIs resulted in 52,000 deaths and 275,000 hospitalizations.
Cases involving a brain injury are complex in nature.  Unlike a broken bone, the full extent of these injuries may not be noticeable by X-ray or MRI.  Craig Nichols and David Kracke have over 50 combined years of experience working with medical experts on complex cases involving TBIs.  These experts include neurosurgeons, neurologists, vocational specialists, neuro-rehabilitation therapists, physical therapists, and neuroscience nurses.  Craig is a past president of the Oregon Brain Injury Alliance and David currently sits on the Governor's Task Force on Concussions.  We are experienced brain injury litigators with a proven record of success at trial and mediation.
CONCUSSIONS
One of the most common types of TBI is called a concussion, which occurs when the brain is shaken violently within the skull.  This trauma causes bruising, damage to blood vessels, and injuries to the nerves.  Symptoms of a concussion can range from headache and nausea to swelling of the brain which can result in paralysis and even death.  Concussions are common in automobile accidents and sports-related head collisions.  We have experience proving not only the cause and nature of your concussion, but also the full extent of your physical, emotional, and psychological harm.
We have successfully litigated concussion cases involving auto accidents, workplace accidents, dangerous premises, and sports accidents.  Our attorneys have the knowledge, experience, and expertise to ensure you receive the maximum compensation you are entitled to as a result of your concussion.
If you or a loved one has suffered a TBI, call Nichols Law Group now at (503) 224-3018 to schedule your free initial case review.