Personal Injury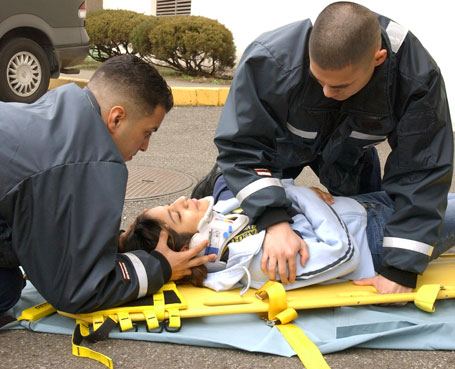 When you are injured as the result of someone's negligent or intentional behavior, you have the right to hold them responsible. At Nichols Law Group, we specialize in representing ordinary people who are seeking to obtain justice against other individuals, businesses, and government entities that have acted negligently. We understand the impact that severe injury has on overall physical health, emotional health, family, finances, employment, and even on one's basic sense of security. Our entire staff is committed to leading each of our clients step by step through the entire legal process. Our reputation as caring, compassionate, trial lawyers is unmatched. We are fully committed to helping our clients heal while pursuing all possible legal remedies.
At Nichols Law Group, we have the staff, resources and technology to handle everything from the simplest case to the most complex litigation. Our extensive courtroom experience provides us with a strong presence that gets results. We are modern, efficient and respected advocates. Whether it is through a trial verdict or a settlement; monetary compensation or policy change, we are devoted to providing the satisfaction that comes with knowing justice was served.
AREAS OF PERSONAL INJURY EXPERTISE:
Traumatic Brain Injury (TBI)
Medical Malpractice
Defective Products
Vehicle & Bicycle Accidents
Police Misconduct
Wrongful Death
Sexual Abuse and Assault
With over 60 years of combined legal experience, our attorneys have perfected the practice of zealously representing the interests of our clients and have obtained many favorable jury verdicts and settlements for individuals, families and businesses. Our diligent representation of our clients creates positive change by setting new standards for business and government activities, which not only benefits our clients, but makes our world a safer place.
If you or a loved one has been injured as the result of someone else's negligence, call Nichols Law Group now at (503) 224-3018 to schedule your free initial case review.  We look forward to providing you with superior legal representation.